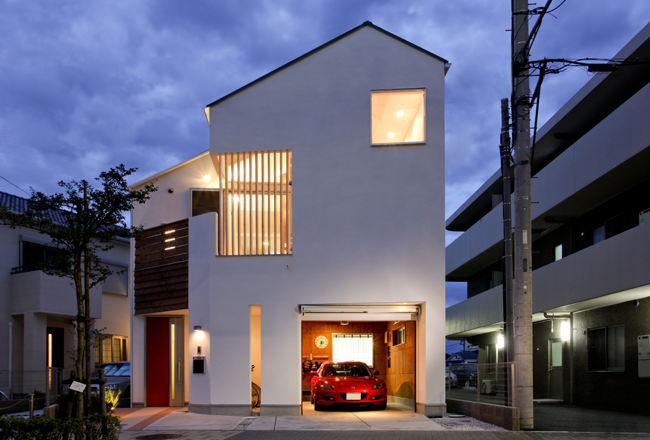 House in Takahatafudo
2009
The plan started with "Cafe" and "Garage" as the theme in this house where two young couples lived.
The extension to the vertical direction is made to be considered by installing the step and the open ceiling again, and to enjoy a space fresh even in case of being where in the house, the extension to horizontal direction is planned by connecting various rooms.
The own car was able to be looked at from two rooms where the garage was surrounded in the first floor, and the house suitable for owner's lifestyle was completed.


- Scale^Structure
- Lot area
- Positive floor space

Wooden 2floor
100 m2
118 m2

View Image's